The Culture at Fountain Court is all about Wellness and celebrating the Art of Life.  We do this in many ways: physical activity, brain power, social connections, spirituality and the culinary experience.

PHYSICAL ACTIVITY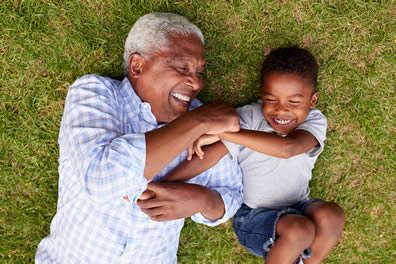 Physical activities like gardening or walking, get your body moving, Physical activity will help increase your energy, get you steadier on your feet and best of all will extend your life. Some Samples:
Walking club
Balance and strength classes
Resistance weight training
Yoga
Tai Chi
Ballroom dancing
SOCIAL CONNECTIONS
Socialization and support help us prevent isolation, build self-esteem and contribute to our ability to continue to grow as people. We design our events and activities to be stimulating, engaging and just plain fun. Enjoying the companionship is another way we're Celebrating the ART of Life. Here's a sample of our social activity:
Volunteer opportunities
Craft clubs
Outings to theatrical performances, restaurants, clubs, sporting events
Holiday Celebrations and Happy Hours
Gardening and Outdoor Social Events
SPIRITUALITY
This may be a time for reflection. Fountain Court Senior Living programs are designed with respect for each person's individuality. We believe it's important for each of us to have the opportunity for inner growth. Quiet reflection is another way we're Celebrating the ART of Life.
Here's a sample of what you'll find:
Church services
Meditation groups
Yoga
Discussion groups
Walking groups
BRAIN POWER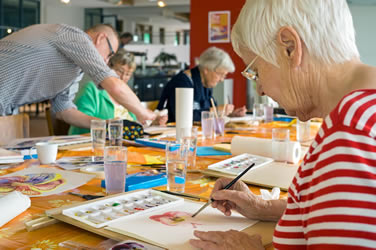 At Fountain Court Senior Living we've added lifelong learning and social connections to physical activity as important components of our Wellness Program. You'll have many opportunities to learn new information, try new ideas and participate in stimulating events that are enjoyable. Life-long learning is another way we're Celebrating the ART of Life.
Here's a sample of what we're learning:
Social Media
Painting
Estate planning
Stress management
Current Events
History
Book Discussions
CULINARY
We're learning more about the relationship between food, diseases and overall health. At Fountain Court Senior Living we've designed our dining experience to be delicious, convenient and pleasurable. At any time of day and whatever you choose you can count on our professional staff to combine nutrition and freshness with quality and creativity in a relaxed atmosphere. Call or visit us to learn about our Culinary program. Tell us what and how you'd like to eat!
We look forward to meeting you soon and hearing your story.
And For Families…
THE RESPITE LIVING PROGRAM
This special service is designed so families can take a break from the daily care management tasks of caregiving at home. Or for those who need additional time to recover from an illness or injury before going home. Come stay with us for a short while and experience Fountain Court while receiving the services you need.
We'd like to meet you and get to know you better. Come and tell us what you'd like to do at Fountain Court. We are here for you. Call and visit us soon. (425) 529-5771
We'd like to hear your story…
Your neighbors are waiting to greet you and introduce you to all the community has to offer. Come see how we're Celebrating the ART of Life and find out more about Columbia Ridge.
Call us today!